ONLINE CRICKET PREDICTIONS
We have started online cricket predictions service for International users. Now onwards you can select membership level and make online payment through paypal via debit or credit card. As soon as we received your payment you will get the Membership and payment confirmation on your registered email ID. Also you will receive the online cricket prediction for the SELECTED MATCH through email before match starts. If you have any question after payment you can get in touch with us. To know more about cricket membership levels & series you can refer cricket prediction page.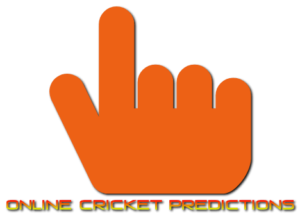 If you have any query regarding the same you can write us on – astrokey@astrokey.info, call us on 91-7276890268 or You can join us on skype – astro.key1 
We predict all the cricket tournaments including domestic & international T20, ODIs & TEST series. Current and future series toss and match predictions which we are going to predict are below : 
On-going & Future Series
England Tour of India – 2021 (Feb 05 – Mar 28)
AFG V Zimbabwe in UAE – 2021 (Mar 02- Mar 20)
Australia Domestic One Day Cup – 2021 (Feb 15 – Apr 11)
Bangladesh Tour of New Zealand – 2021 (Mar 20 – Apr 01)
Srilanka Tour of West Indies – 2021 (Mar 03 – Apr 02)
PAK Tour of South Africa – 2021 (Apr 02 – Apr 16)
Indian Premier League (IPL14) – 2021 (Apr 09 – May 30)
Srilanka Tour of England – 2021 (Jun 18 – Jul 04)
Ireland Tour of Netherlands – 2021 (Jun 04 – Jun 09)
T20 Blast – 2021 (Jun 09 – Sep 18)
PAK Tour of England – 2021 (Jul 08- Jul 20)
South Africa Tour of Ireland – 2021 (Jul 11 – Jul 25)
The Womens Hundred -2021 (Jul 21- Aug 21)
The Hundred – 2021 (Jul 22- Aug 21)
Royal One Day Cup – 2021 (Jul 22 – Aug 19)
India Tour of England – 2021 (Aug 04 – Sep 14)
Zimbabwe Tour of Ireland- 2021 (Aug 06 -Aug 20)
England Tour of PAK – 2021 (Oct 14 – Oct 15)
For Football and other online cricket predictions you can contact on our number.
Please specify TOSS and Match no. with Format below while making payment to receive the prediction for correct toss or match/series. (For e.g. Required TOSS Prediction- 2nd T20 IND VS AUS ,  Required MATCH Prediction – 3rd ODI IND Vs SA)
To check more about our CRICKET Membership LEVELS Click here. 
Important Note for all Visitors
We do not have any Assistant, franchisee or any kind of partnership with anyone. We have just provided SINGLE contact no. on our website to avoid any spam/fraud advertising of our product including CRICKET predictions/Sports Predictions. Do not call on such nos which are not mentioned in our contact details, or available on INTERNET anywhere including youtube & similar videos, links from any other fake websites etc. Please make sure to confirm any contact number before dialing by checking our CONTACT US PAGE. This notice is for all of you to be safe and stay away from any FRAUD/SPAM happen in the market by using our ASTROKEY® (Name) or ASTROKEY.INFO
We do not provide any free trials or credit strictly therefore no calls will be entertained for the same.