Cricket Match Prediction
You can subscribe for the below series toss prediction or cricket match prediction. All Cricket Match Prediction & Toss Predictions are based on astrology. We do not provide any session tips. Only Winning Team Name and Updates as per the Membership Benefits. If you need any personal guidance then you can use our Advance Membership.
*For more information on Advance Membership you can Contact us.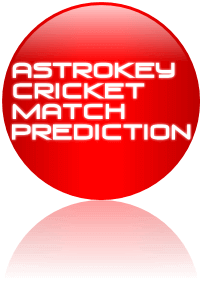 .vc_btn3-style-gradient.vc_btn-gradient-btn-6040dafc2fbad:hover{color: #fff;background-color: #f4524d;border: none;background-position: 100% 0;}.vc_btn3-style-gradient.vc_btn-gradient-btn-6040dafc2fbad{color: #fff;border: none;background-color: #f7be68;background-image: -webkit-linear-gradient(left, #f7be68 0%, #f4524d 50%,#f7be68 100%);background-image: linear-gradient(to right, #f7be68 0%, #f4524d 50%,#f7be68 100%);-webkit-transition: all .2s ease-in-out;transition: all .2s ease-in-out;background-size: 200% 100%;}
September 2018
Australia v Pakistan in UAE, 2018 (Sep 29 – Oct 28)

Windies tour of India, 2018 (Sep 29 – Nov 11)

Zimbabwe tour of South Africa, 2018 (Sep 30 – Oct 14)
October 2018
England tour of Sri Lanka, 2018 (Oct 05 – Nov 27)

Zimbabwe tour of Bangladesh, 2018 (Oct 21 – Nov 15)

South Africa tour of Australia, 2018 (Oct 31 – Nov 17)

New Zealand v Pakistan in UAE, 2018 (Oct 31 – Dec 07)
November 2018
Windies tour of Bangladesh, 2018 (Nov 18 – Dec 22)

India tour of Australia, 2018-19 (Nov 21 – Jan 18)
December 2018
Sri Lanka tour of New Zealand, 2018-19 (Dec 15 – Jan 11)

Pakistan tour of South Africa, 2018-19 (Dec 19 – Feb 06)
January 2019
England tour of West Indies, 2019 (Jan 15 – Mar 10)

India tour of New Zealand, 2019 (Jan 23 – Feb 10)

Sri Lanka tour of Australia, 2019 (Jan 24 – Feb 05)
February 2019
Sri Lanka tour of South Africa, 2019 (Feb 13 – Mar 24)

Bangladesh tour of New Zealand, 2019 (Feb 13 – Mar 20)
May 2019
England tour of Ireland Only ODI, 2019 (May 03 – May 03)

Pakistan tour of England, 2019 (May 05 – May 19)

ICC Cricket World Cup 2019 (May 30 – Jul 14)
.vc_btn3-style-gradient.vc_btn-gradient-btn-6040dafc32538:hover{color: #fff;background-color: #f4524d;border: none;background-position: 100% 0;}.vc_btn3-style-gradient.vc_btn-gradient-btn-6040dafc32538{color: #fff;border: none;background-color: #f7be68;background-image: -webkit-linear-gradient(left, #f7be68 0%, #f4524d 50%,#f7be68 100%);background-image: linear-gradient(to right, #f7be68 0%, #f4524d 50%,#f7be68 100%);-webkit-transition: all .2s ease-in-out;transition: all .2s ease-in-out;background-size: 200% 100%;}
September 2018
Australia Domestic One-Day Cup 2018 (Sep 16 – Oct 10)
.vc_btn3-style-gradient.vc_btn-gradient-btn-6040dafc32b3f:hover{color: #fff;background-color: #f4524d;border: none;background-position: 100% 0;}.vc_btn3-style-gradient.vc_btn-gradient-btn-6040dafc32b3f{color: #fff;border: none;background-color: #f7be68;background-image: -webkit-linear-gradient(left, #f7be68 0%, #f4524d 50%,#f7be68 100%);background-image: linear-gradient(to right, #f7be68 0%, #f4524d 50%,#f7be68 100%);-webkit-transition: all .2s ease-in-out;transition: all .2s ease-in-out;background-size: 200% 100%;}
October 2018
Afghanistan Premier League 2018 (Oct 05 – Oct 21)

AbuDhabi T20 League
December 2018
Big Bash League 2018-19 (Dec 19 – Feb 17)

Super Smash 2018-19 (Dec 22 – Feb 17)